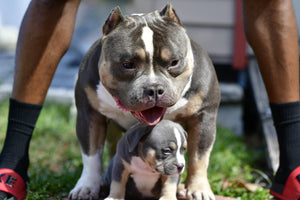 pups for sale
ABKC CH HOMICIDE
frenchie pups
FEMALE BULLIES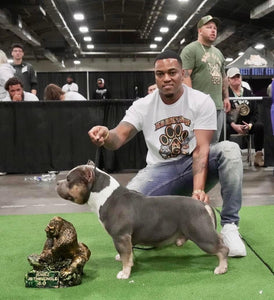 NMG BULLIES :TOP AMERICAN BULLY PROGRAM
NMGBULLIES is known for producing top American bullies in the world.
As a licensed breeder in the state of Florida we take the business of creating mans best friend seriously, and it reflects the significant time we put in to stay devoted to raising and training our puppies for you.
At NMGBULLIES, we produce and breed some of the highest quality breeds of American bullies in the world.
Our dogs are crossbreed from 4 grand champion bloodlines such as Daxline Venomline, Homieline and Razorsedge.
We offer a lineage of unrivaled genetics; extreme bullies with distinguishable structure, color, muscle tone and superb temperament.
Our dogs are the perfect complement to every family-tender at home and dynamic in the field.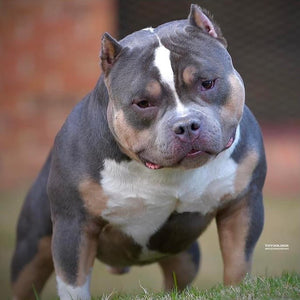 ABKC CHAMPION HOMICIDE
NMG BULLIES AND VENOMLINE ARE BLESSED TO OWN THIS PROVEN PRODUCER IN OUR PROGRAMS
THIS BOY IS A NEXT LEVEL STUD THAT PRODUCES TO WITH THE BEST AND CONSISTENTLY CLONES HIMSELF
PRODUCER OF MULTIPLE CHAMPION AND GRAND CHAMPION OFFSPRING
NOW OPEN FOR STUD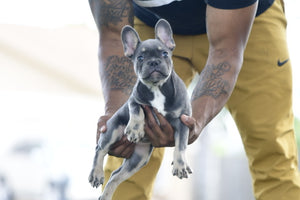 MALE FRENCH BULLDOG PUPPY
This beautiful blue tri male French bulldog is available. He has a playful personality and is perfect fit for anyone in the market for a small companion. He is $6000 usd with full breeding rights or $4000 for pet home rights and will come with shots and health certificate. If you have any questions please text 561-714-2477